Welcome to embedded world Newsroom!
embedded award 2020 – and the nominees are…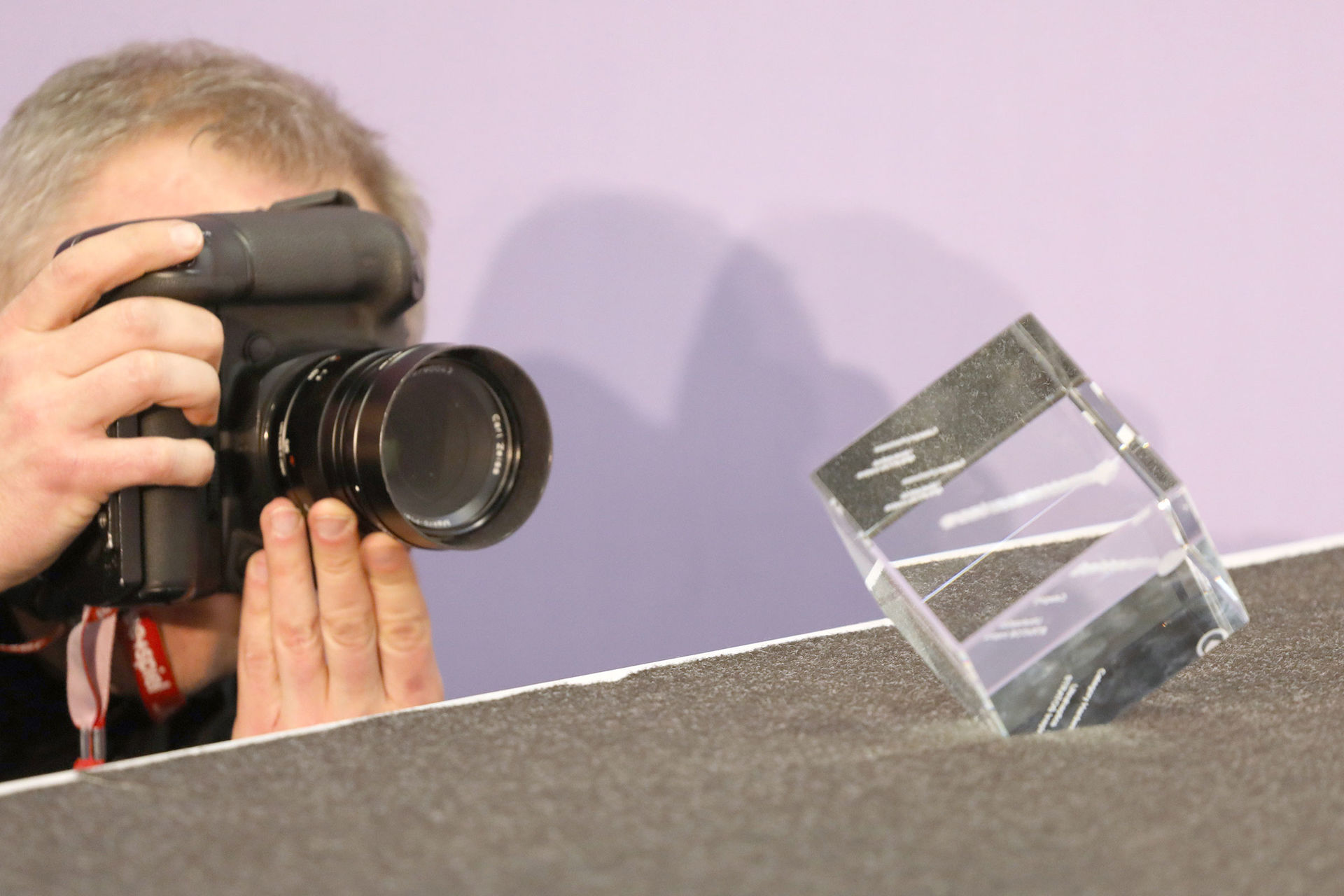 The embedded award is presented for highly innovative products and developments in the categories hardware, software, tools, embedded vision and start-ups. For the first time this year, there will also be an award in the category safety & security. For the 16th time in succession, a jury of industry experts will reward outstanding development achievements on the first day of the fair, which this year falls on 25 February. The coveted awards will be presented as part of the international press tour.
There are only a few days and hours left until this year's winners and their cutting-edge ideas and developments will be announced. The professional jury consisting of embedded sector experts and researchers has carefully scrutinised the large number of excellent submissions before reaching an independent verdict. "We are delighted by the many innovative and promising ideas that are submitted to the competition by the embedded community year after year. In 2020, we once again received a wealth of outstanding ideas and cutting-edge products for consideration. As in previous years, the contenders have not made it easy for us to decide on the nominees. We are really looking forward to announcing the winners on the first day of the show. Without giving too much away we can reveal that three of the winners come from the safety & security environment, which underlines the importance of this sector," says Professor Axel Sikora, chair of the jury, the embedded world exhibition advisory committee and the embedded world conference steering board.
The following companies have been nominated in the categories hardware, software, embedded vision, tools and start-ups, and in the new category safety & security:
Hardware
GigaDevice Semiconductor, GD32VF103
STMicroelectronics, STM32WL
TEN, ITX121050B
 
Software
Arm Ltd, Trusted Firmware-M
Crank Software Inc., Storyboard
Foundries.io, FoundriesFactory
Tools           
Embedded Vision
AWS Amazon Web Services, FreeRTOS
Basler AG, AI Vision Solution Kit
DC Vision Systems GmbH, DC-SVP (Stereo Vision Processor)
Safety & Security
Karamba Security, XGuard Suite
NewAE Technology Inc., ChipArmour
Prove & Run, ProvenCore-CC7
Start-up
Automated Software Testing GmbH, AST Testcode Generator
KONEKT (IAVT) TU Dresden, KONEKT
QuantiCor Security GmbH, Quantum-IDEncrypt
The list of nominees can be found at
www.embedded-world.de/nominees2020
On 25 February 2020 at 11:00, Professor Axel Sikora and the management of NürnbergMesse will announce the winners in each category in the Exhibitor Forum in Hall 3A.
The 2020 jury comprises:
Bertold Brackemeier, Senior Manager Public Relations, NürnbergMesse
 
Professor Albert Heuberger, Fraunhofer Institute for Integrated Circuits IIS
 
Joachim Kroll, Editor-in-Chief Design&Elektronik, WEKA Fachmedien
 
Professor Jean-Philippe Lauffenburger, Université de Haute Alsace, Mulhouse
 
Professor Alexei Moschevikin, Petrozavodsk State University
 
Professor Dirk Pesch, University College Cork
 
Professor Axel Sikora, Offenburg University I Hahn-Schickard, Head of Jury
 
Anne Wendel, VDMA Robotics+ Automation association, Director of the VDMA Machine Vision Group
 
For all information and tips on embedded world 2020 such as floor plans, detailed congress programmes, the latest exhibitor and product directory plus travel advice please go to: www.embedded-world.de