Welcome to embedded world Newsroom!
embedded world Exhibition&Conference 2021 DIGITAL: three exhibitor packages to suit individual needs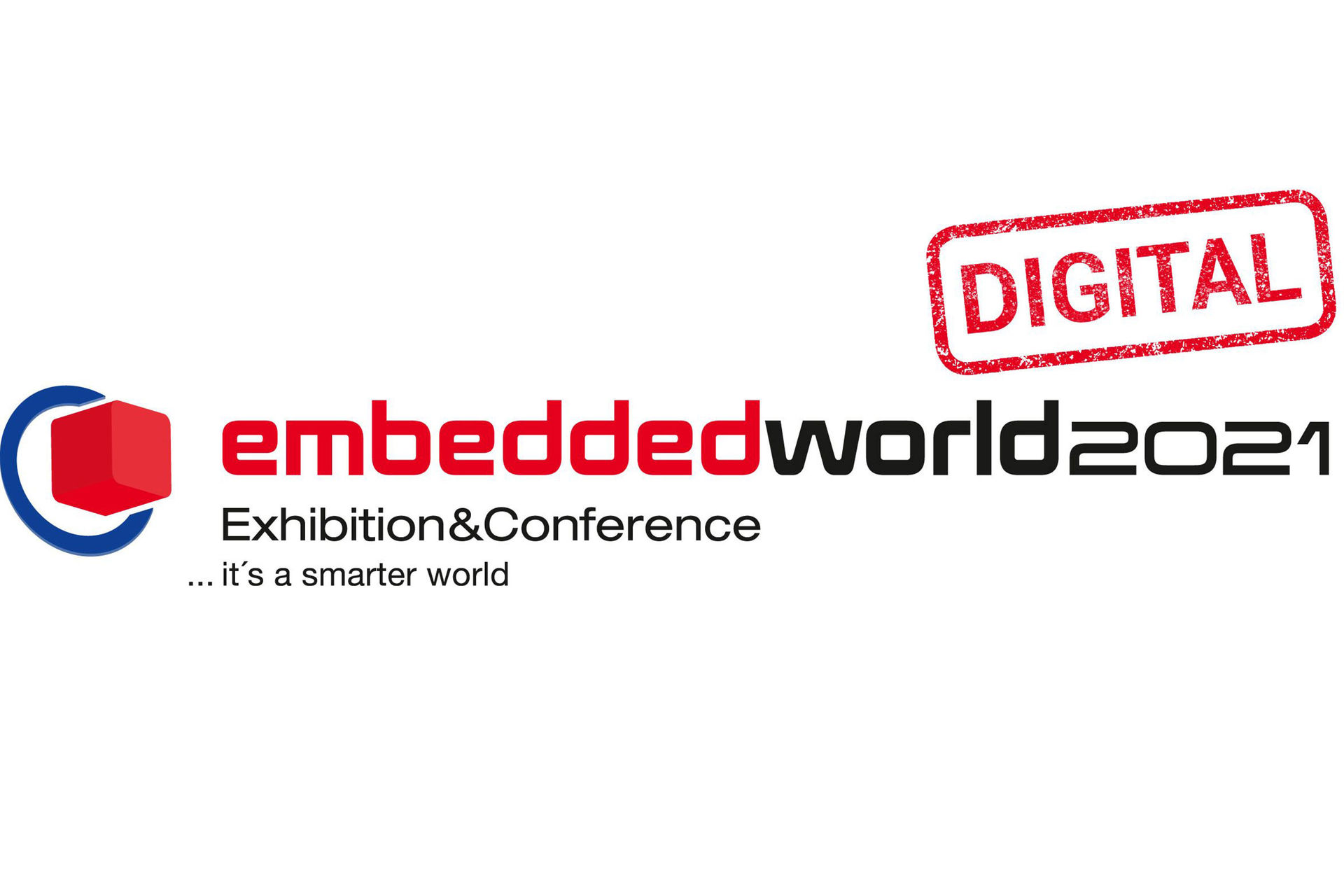 From 1 to 5 March next year, the embedded community will gather for embedded world as it does every year, except that this time round the event will be online and will last five days. The embedded world 2021 DIGITAL event will therefore combine the best features of the trade fair and conference programme in the virtual space. Exhibitors can choose from three attractive packages to showcase their company and its new products and generate new leads. All participating companies can benefit from the intelligent matchmaking system that provides specific suggestions for initiating contact with the most suitable participants. As an ideal complement to the exhibition, the embedded world and electronic displays conferences will be inviting the leading lights of the professional community to engage in dialogue.
"The embedded world 2021 DIGITAL platform offers a combination of networking opportunities via several communication channels, the proven high-calibre conference programme, and an additional programme of presentations alongside a comprehensive vendor and product directory. To put it in a nutshell, embedded world 2021 DIGITAL embodies the four aspects that make for a successful trade fair and congress experience: solutions, innovations, networking and knowledge," explains Benedikt Weyerer, Director Exhibition embedded world at NürnbergMesse.
Three options for reach and lead generation
Exhibitors at embedded world 2021 DIGITAL can choose from three packages to get the options that suit them best. The "Standard", "Premium" and "Exclusive" packages all offer an individual company profile, the opportunity to associate staff with the profile as points of contact, access to the virtual matchmaking and appointment-making system with chat and video functions, as well as marketing services like the redemption of digital voucher codes or personalized online banners. The "Premium" package offers more extensive media presentation options than the standard package, as well as a direct video call function, a performance dashboard, and an extended lead list.
Limited "Exclusive" package
A limited number of "Exclusive" packages are available. These packages also include virtual round tables for a company's own web sessions on the profile page and a presentation slot in the exhibitor forum. Exhibitors opting for this package will also benefit from being promoted as an exclusive partner in communications for embedded world 2021 DIGITAL and will have a prominent position in the exhibitor directory.
Contact for exhibitors
Sales embedded world 2021 DIGITAL (Germany)
Brigitte Seipt
brigitte.seipt@nuernbergmesse.de
Sales embedded world 2021 DIGITAL (USA, UK, IRL)
Michelle Eiser
michelle.eiser@nuernbergmesse.de
Sales embedded world 2021 DIGITAL (all countries except DE, USA, UK & IRL)
Anna-Maria Wengert