embedded world Conference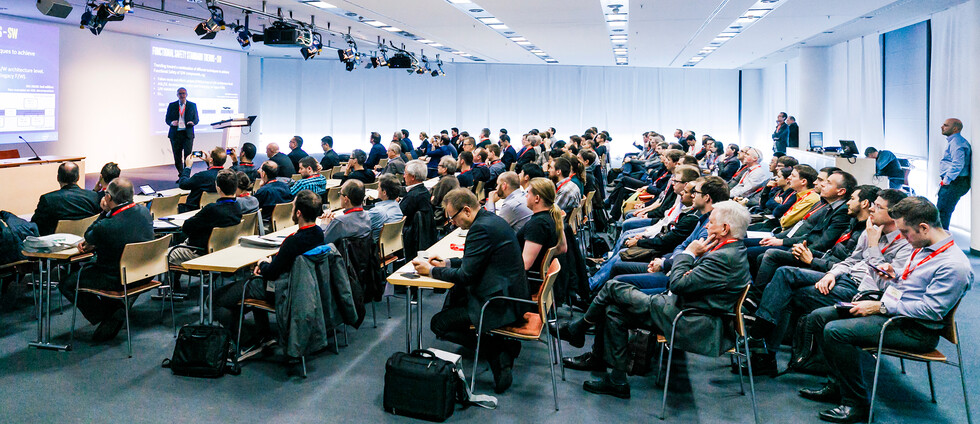 The embedded world Exhibition & Conference is the world's leading meeting place for the embedded community.
Here experienced developers come together to share their knowledge and help others to turn ideas and innovations into real products. Now in its 18th year, the Conference takes up the title of one of its precursors from the 1990s. Back then "Embedded Intelligence" was rather a vision of the future but now it is increasingly becoming reality and shaping more and more systems: from autonomous vehicles to image recognition and embedded vision systems to preventive and demand-driven maintenance in Industry 4.0 systems, from small edge computers to high-performance cloud servers. These developments not only open up immense possibilities and business opportunities, but are also closely associated with many technical, economic, social and ethical issues.
The Conference covers all aspects of the development and application of embedded systems, from fundamental technologies to development processes and special fields of application:
With nearly 2,000 participants, the embedded world Conference is the largest event of its kind in the world. The audience are competent, knowledge-hungry embedded system developers, specialists, project and product managers. The conference is very much part of the dynamic environment of the embedded world fair which, with its 31,000 visitors, has over the years become an international meeting place for the professional embedded developer community.
embedded world Conference 2021 – make sure you're there.
You are invited to present future-oriented technologies and solutions, new ideas and smart concepts for efficient development and life cycle processes. Use your presentation to initiate fruitful discussions and to help other engineers and managers to benefit from your experience.
Programme
You are interested in the programme of the embedded world Conference? Here you can find the current programme.
Registration
Here you can register for the embedded world Conference.
Programme
Interested in the programme of the embedded world Conference?
Registration
Here you can register directly for the embedded world Conference.